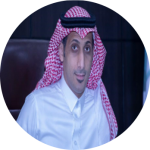 Dr. Saleh Alyahya
Deputy Dean of Academics
Onaizaih College of Engineering and Information Technology, Kingdom of Saudi Arabia
Dr Saleh Alyahya is the Deputy Dean of Academics at the Onaizaih College of Engineering and Information Technology, Kingdom of Saudi Arabia. He got his Doctor of Philosophy (PhD) in Manufacturing Engineering from the School of Engineering, University of Portsmouth, UK. His research thesis is titled: Integration and Optimization of an RFID-Enabled Inventory Management System of a Future Generation Warehousing System'. He got his Master of Science (M Sc.) Technology Management, School of Engineering, University of Portsmouth, UK in 2011 with research dissertation titled: 'A novel design of a manual assembly system incorporating walking workers' 2010 Degree: He got his Bachelor in Engineering in Communications Engineering from the University of Portsmouth, UK in 2010 with final year research title as 'Digital Speech Recorder'. His area of interest is RFID and Network security. He is the IEEE pattern for Onaiza college of E&IT.
Integration and Optimization of IoT- Enabled Systems for Adopting Supply Chain Industry 4.0 Technologies
Abstract: It is widely accepted that systems in the very near future require a real-time visibility of inventory data in order to maintain efficient and effective system operations. As there are innumerable devices connected to the Internet which interact with each other, providing services to users that, until a few years ago, seemed unthinkable. The areas of immediate interest will be range from proper maintenance of record-keeping levels, modern inventory management and control of products, and incoming and outgoing transactions that occur in the domains od education, health care, law and order, and services that a person is currently carrying out in many aspects of life. The use of phones by everyone to everyone has led to tremendous increase in these activities, which when connected to the internet or with each other, enter a huge amount of data for transactions over the phone, desktop, internet and cloud environment. This emerging trend has led to a sharp rise in shopping trends in many countries as customers prefer buying goods online over the traditional shopping style. More than ever, the need for the ordered products directly to customers at their door steps with fast delivery has been recognized. The open research question has been how to design an inventory management system capable of interacting with an RFID-enabled storage and retrieval mechanism without any human intervention. This is in response to a strong desire and need from supply chain and logistic sectors to seek for more efficient and cost-effective ways to sort, store, pick and dispatch goods through RFID-enabled central distribution centers. The results demonstrate that the developed management system will prove useful in determining the optimal solution in pushing an RFID-tagged item from the storage rack to the output conveyor system in a sequence. The proposed ideas can also be extended by incorporating user-defined parametric optimization for integration into a very large application system vis-à-vis the industry 4.0 scenari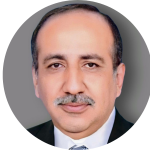 Prof. Dr. Fateh Marri
Vice Chancellor Sindh Agriculture University, Tandojam
Prof. Dr. Fateh Muhammad Marri is Vice Chancellor of Sindh Agriculture University (SAU), Tandojam who is known to be an academician, finest development economist, agricultural policy expert, educationist and management professional of Pakistan having served as the 'Acting Executive Director' and 'Member Operations and Planning' at the Higher Education Commission Pakistan besides the services rendered as the 'Chief Economist of Sindh' and Project Coordinator for donor funded projects in the fields of agriculture & irrigation. His over 2.5 decades highly versatile experience involves teaching, research, training, management, planning, fund raising, policy making, regulations and quality assurances in academia, agriculture, public, private and social sectors. His professional career is an exceptional example of excellence, commitment, quality, transparency and integrity, thereby, executing the complex organizations for national prosperity and societal transformation. He has successfully revived, executed and completed in time the dormant project of 'Sindh Water Sector Improvement Project' (worth US$ 332 million), without any cost escalation and having best quality of works. The project revived three major irrigation canal systems creating impact of billions of rupees on the agrarian economy. Farmers at the tail end started receiving their due share of water. This quality endeavor then received three prestigious awards, including the 'British Construction Award' and ultimately recognized as one of the most transparent projects by the 'Transparency International Pakistan'. Moreover, he is the author of most prestigious documents, viz. 'Sindh Agriculture Policy (2018-30)' and 'Sindh Irrigation Management Strategy (2015-2025)'. As Chief Economist, he initiated the project for measuring provincial GDP, and organized 'Sindh Development Forum', besides, he initiated a project for launching the book, 'Economy of Modern Sindh' authorized by Dr. Ishrat Hussain. As 'Member Operations and Planning' and 'Acting Executive Director' in HEC during 2019-21, Dr. Marri focused on addressing the development needs of underprivileged HEIs of Pakistan, including AJK, Balochistan, Gilgit Baltistan, and Sindh, by allocating resources through a transparent process which enhanced the access and quality of education in those areas. He further developed a comprehensive system of supporting and monitoring of HEIs which improved the pace of development projects and increased the utilization of development budgets. Consequently, the development expenditure in the universities was enhanced from 50-90% of allocation, during these financial years. As a Vice Chancellor, SAU he started multiple new teaching programs and transformed SAU to a student-oriented and research-centric institute, besides augmenting the research culture to elevate the number and quality of research projects. He has prioritized crop seed and animal breed improvement programs, value chain improvement, agricultural financing, water management, and agricultural financing for research in the university. Dr. Marri is the sincere son of soil who believes in serving his nation with all his zeal and zest.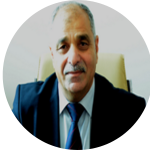 Prof. Siddeeq Yousif Ameen
PhD, SMIEE, FHEA
Research center and quality assurance advisor at Duhok Polytechnic University
Professor Ameen is an accomplished academic with a distinguished career spanning over 31 years, encompassing teaching, research, and administration. He obtained his MSc and PhD in Digital Data Communication and Processing from Loughborough University in the UK in 1986 and 1990, respectively. Since then, he has been teaching a wide range of courses from data communication to computer networking, information and network security, and information systems management and development. He has attended numerous workshops related to education and quality assurance, organized by prominent organizations such as HEC, QAAET, UoB, GU, ASU, and HEA UK, where he was awarded the HEA fellowship in 2016. He has also obtained various certificates from international organizations, including UN IIE, ABET, British Council, and IREX Education. As a seasoned researcher, he has more than 30 years of experience and has published over 130 research papers, supervised over 110 PhD and MSc theses, authored books, obtained patents, and won research awards. In recognition of his achievements, he was promoted to Professor in 2003. Prof. Ameen's extensive experience in higher education practices has enabled him to hold several senior positions, including Head of Department, Program Coordinator, Deputy Dean in Computer Engineering Information Technology Department at the University of Technology in Baghdad, Dean of the College of Engineering at Gulf University in Bahrain, and Dean of Research and Graduate Studies at Applied Science University in Bahrain. Currently, he serves as a research center and quality assurance advisor at Duhok Polytechnic University in Iraq, where he is involved in reviewing university programs and educational practices.
6G Communication Networks: Needs, Challenges and Future Communication Technologies
Abstract: Internet of everything (IoE)-based smart services are expected to gain immense popularity in the future, which raises the need for next-generation wireless networks. However, 5G and Beyond 5G (B5G) will be unable to provide the complete requirements of the Internet of Everything (IoE), even that 5G networks can support various IoE services, they might not be able to completely full-fill the requirements of novel applications. Moreover, in spite of the fact that 5G is still in the underlying phase of commercial scale, it is also look forward to the communication needs of the future information society and start the idea and technology research for the next generation mobile communication system. Therefore, there is a high demand for 6G.  The 6G will revolutionize personal life, lifestyle, society, business and communication systems. It is a crucial time to envision the potential applications, techniques, use cases, and challenges of 6G technology. Noteworthy, 6G will create enormous research possibilities and enable many new technologies. Moreover, the 6G will be proven as a game changer paradigm in diverse fields. 6G wireless systems are envisioned to overcome 5G network limitations, a taxonomy based on key enabling technologies, use cases, emerging machine learning schemes, communication technologies, networking technologies, and computing technologies. These key enabling technologies will aim to compete challenges and issues in the way to 6G. These include terabit data transmission system, 3D networks paradigm, availability and reliability, intelligent radio and distributed AI. A 6G mobile network system requires to deliver extremely fast speed, increase capacity then non-proximity in order to support the likelihood of fresh applications, as vigorous medicine, computer disaster forecasting plus virtual reality (VR). 6G should promote wireless technologies such as the use an advanced frequency spectrum than preceding generations to advance the data throughput estimated at 100 to 1000 times quicker than 5G. 6G systems will let hundreds of GBs per second to connect to the second using broadband spectrum; for instance, the combined usage of a band from 1 to 3 GHz, a millimeter wave band (mm wave) (30 to 300 GHz) and a terahertz band (0.06 to 10 THz). In the spatial dimension, to benefit more from multi-channel, MIMO residue techniques (PM-MIMO), as the ultra-huge MIMO (UM-MIMO) for terahertz communication, can help hundreds or thousands of antennas to transmit / receive. 6G with Satellite Network The 6G mobile system for global coverage will be coordinated 5G mobile wireless system plus the satellite network. Finally, Cell less Architecture for 6G Networks following generation wireless networks have to assist an enormous figure of terminal users within minor geographical extents, and this will stretch increase to dense or ultra-dense placement of APs/BSs with overlapping coverage zones.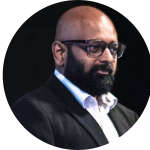 Prof. Dr. Selvakumar Manickam
Director - Associate Professor Cybersecurity, Artificial Intelligence, Internet of Things, Industry 4.0
Dr. Selvakumar Manickam is a highly accomplished academic in the field of computer science, specializing in cybersecurity and artificial intelligence. With a strong background in software development and a Ph.D. from a leading research institution in Malaysia, Dr. Selva has made significant contributions to the development of advanced algorithms and models for solving complex problems in various domains. Dr. Selva's expertise and innovative approach have led to numerous publications in top-tier journals and presentations at prestigious conferences. He is dedicated to inspiring and mentoring students and researchers, fostering their passion for cutting-edge research. He has given talks at esteemed forums and events sharing his views and thoughts on state-of-the-art. His expertise and insights have made him a sought-after source for journalists and reporters, who frequently turn to him for commentary and analysis on a wide range of topics. With his exceptional research record and commitment to advancing the field, Dr. Selva continues to shape the future of cybersecurity and artificial intelligence and impact the academic community. Before transitioning to academia, he gained valuable experience at Intel Corporation and several start-ups, focusing on related areas. While establishing himself as an academic, he remains actively engaged in industrial projects centered around automation using computing technologies.ExperienceDirectorNational Advanced IPv6 Centre, Universiti Sains Malaysia2022-current•Develop and execute a strategic plan for the research center, aligning it with the university's research agenda.•Provide research leadership by guiding the direction, identifying opportunities, and fostering collaboration within the center and with external partners.•Manage resources effectively, including funding, grants, budgets, and infrastructure, to support research activities.•Recruit and retain top-tier researchers, faculty, and staff, fostering a supportive work environment and providing mentorship opportunities.•Build collaborations and partnerships with industry, government, and research organizations to enhance the research center's impact.•Promote knowledge dissemination through publications, conferences, and events to share research findings and exchange ideas.•Engage in policy discussions, provide expert advice, and advocate for best practices in computing and Internet technologies.•Monitor and evaluate the center's progress, impact, and collaborations to identify areas for improvement and ensure continued growth.
Navigating Tomorrow's Threat Landscape: Evolving Challenges and Innovations in Threat Intelligence 
Abstract: The future of threat intelligence holds both promising technologies and complex challenges. As cyber threats become increasingly sophisticated, the demand for timely and accurate threat intelligence continues to rise. Challenges include the volume and diversity of data to be analyzed, often leading to information overload. Ensuring data accuracy and relevancy while minimizing false positives remains a critical challenge. The expansion of the attack surface through IoT and cloud environments further complicates threat detection and mitigation. Privacy concerns and regulatory frameworks also add complexity to sharing threat intelligence. However, emerging technologies such as machine learning, artificial intelligence, and automation hold potential for more efficient threat detection, enabling real-time responses to threats. Collaboration and standardization efforts will play a pivotal role in addressing interoperability challenges and enhancing the effectiveness of threat intelligence platforms across different organizations and sectors. In conclusion, the future of threat intelligence hinges on harnessing technological advancements to tackle the evolving threat landscape while navigating intricate challenges to foster a more secure digital environment.